Faculty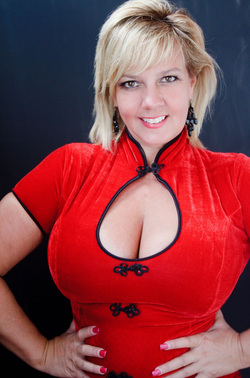 Melissa "MissE" Cloutier
Owner/Head Choreographer/Instructor/Teacher

Has Been dancing and teaching Hip Hop and Jazz in the New England Area for over 20 years. I have trained with many teachers from to New York to LA, taught classes from New England to Brazil. I created the Red Hot & Ladylike classes after taking an inspiring class in Canada with JesseLee Santos, choreographer to the PussyCat Dolls in Las Vegas.

In his Burlesque Class I had found my calling! I wanted every lady to feel as sexy as I did after taking his class. As women we get so caught up in everyday life and forget that every single one of us is sexy!! Doesn't matter what size, shape, height, etc. We are all sexy! This class will help you build your confidence and find sexy again.

The first step is walking through my door!!








---
Teall- Choreographer/Instructor/Teacher

Teall is an eccentric dancer, with an artistic mind. Her love of the arts has her performing in the theater to writing and producing pop/dubstep music! Her passion for music and dancing has her leading the Go-Go scene in Portland nightclubs. As a Go-Go dancer she has danced for Skrillex & Kaya Jones from the Pussy Cat Dolls, she has even competed in a Vegas competition. She has been dancing since she was 16 and for the past 3 years continues her training everyday at RHL. Teall is all about every person being an individual, finding your inner fame and owning it! To love yourself before anyone else, and to follow the star in your heart so you leave class feeling like a rockstar!
---
Jenna-Marie- Choreographer/Instructor/Teacher

A Registered Dietitian by day and a Red Hot and Ladylike instructor/company dancer by night. Jenna has been dancing for 20+ years studying ballet, lyrical, jazz, tap, hip-hop, break-dancing, step, and burlesque classes. Jenna is also a former hip-hop instructor in the Southern Maine area. She is a former member of Studio B Rockers and Sisters-in-Step. Jenna is looks forward to new adventures, feeling irresistible, sensual, and sexy with Red Hot and Ladylike.


Because in her mind Burlesque is..."It's not about seducing men. It's about embracing women-hood"—Dita Von Teese





---
Guest Faculty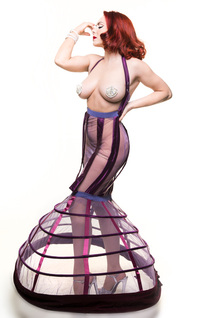 Classic Burlesque & Tassel Twirling
with Albadoro Gala of Italy
Classic Tease & Tassel Twirling!
This lesson is an exploration for every woman to find the diva in herself
-how to walk onto the stage
-how to claim your space on the stage
-body language
-classic technique ( gloves,pantyhose, bumps and grind)


---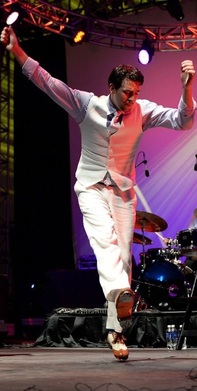 TAP WORKSHOPS with EDWIN FRANCISCO
Edwin Francisco has been a member of the tap community since he was nine years old.
Growing up doing musical theatre at Young Performers Workshop under the direction of Michael Blevins. Moving to New York City at age 18 Edwin joined The Hot Sardines a hot jazz band based out of New York. Being the first jazz band in a very long time to employ a tap dancer as a musician and member of the band. Since then have performed in many cities around the world most recently performing with the Boston Pops at symphony hall.





---